School Library
In September 2021 we decided that we would like to develop a new school library!
This involved moving some of the office staff so that we could free up an area to develop in the heart of our school.
A very talented parent then drew up some ideas, creating our under the sea theme.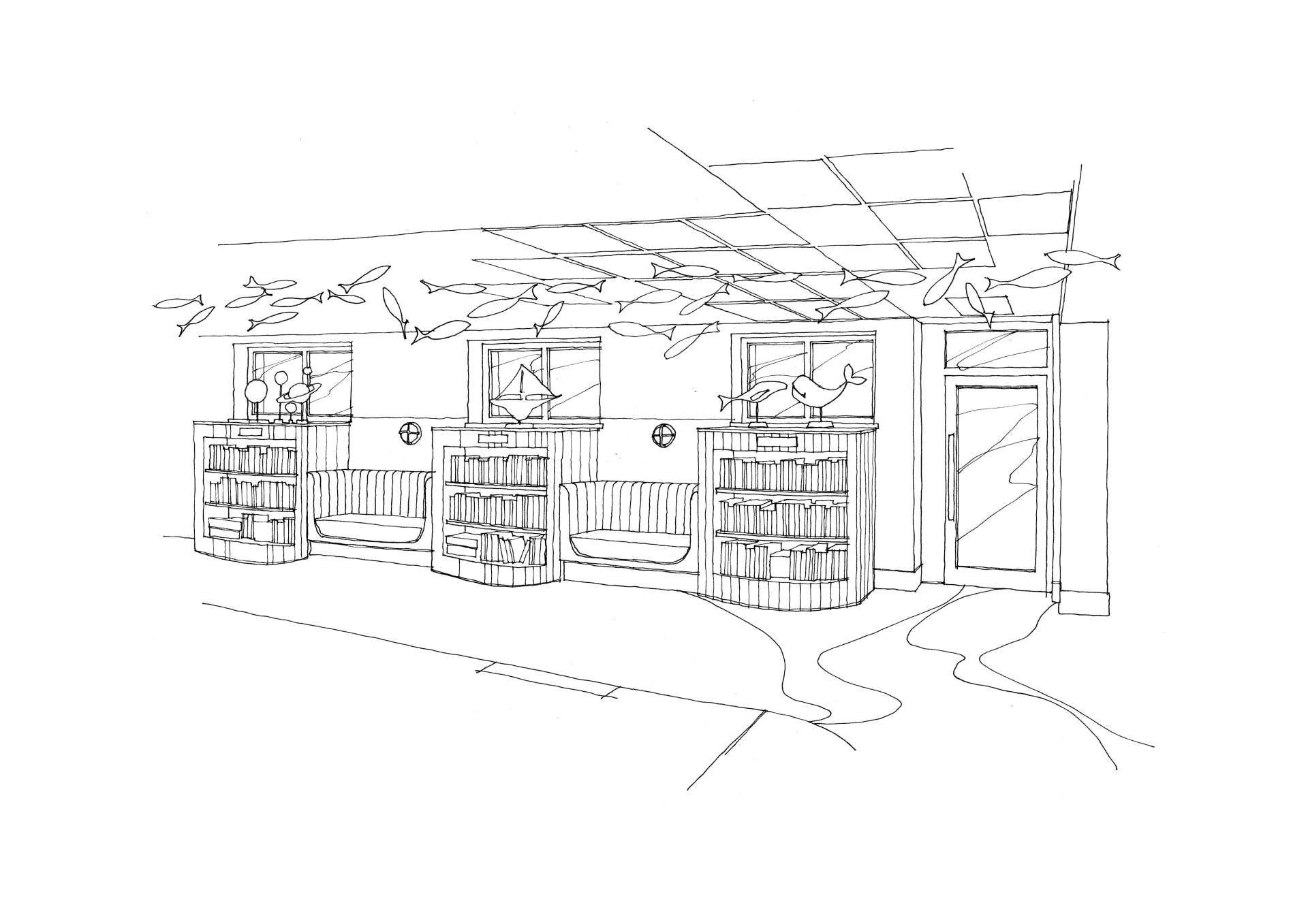 We are now working on making those sketches a reality.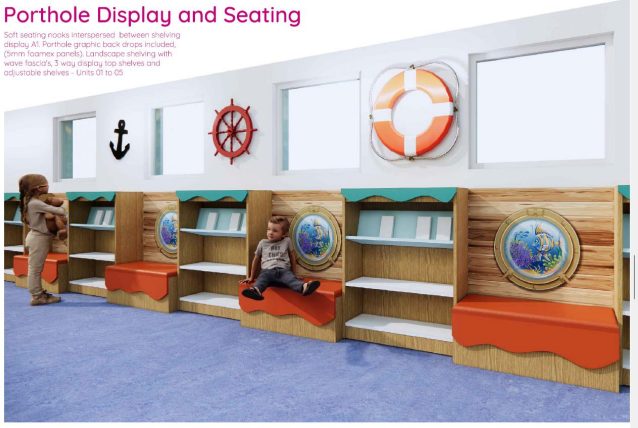 We are also fortunate to have the talented Zara Wilkins painting us a beautiful mural.
Keep checking for more updates!