"On Tuesday 28th June, our brand new library had its grand opening.
To start us off, our school councillors described their favourite parts of the library to the whole school.
Then, our year six school councillors (Zach and Jess), gave a speech to say thank you to everyone who helped make the library, to be precise: Our Governors, our interior designers, the painters, M.P. Robertson and our very own Mrs Chumnansin.
After the introduction, M.P Robertson gave a speech to our students and then declared the library open by cutting the red ribbon! "
(YEAR 6 NEWSPAPER REPORT)
Here are some photos from the opening....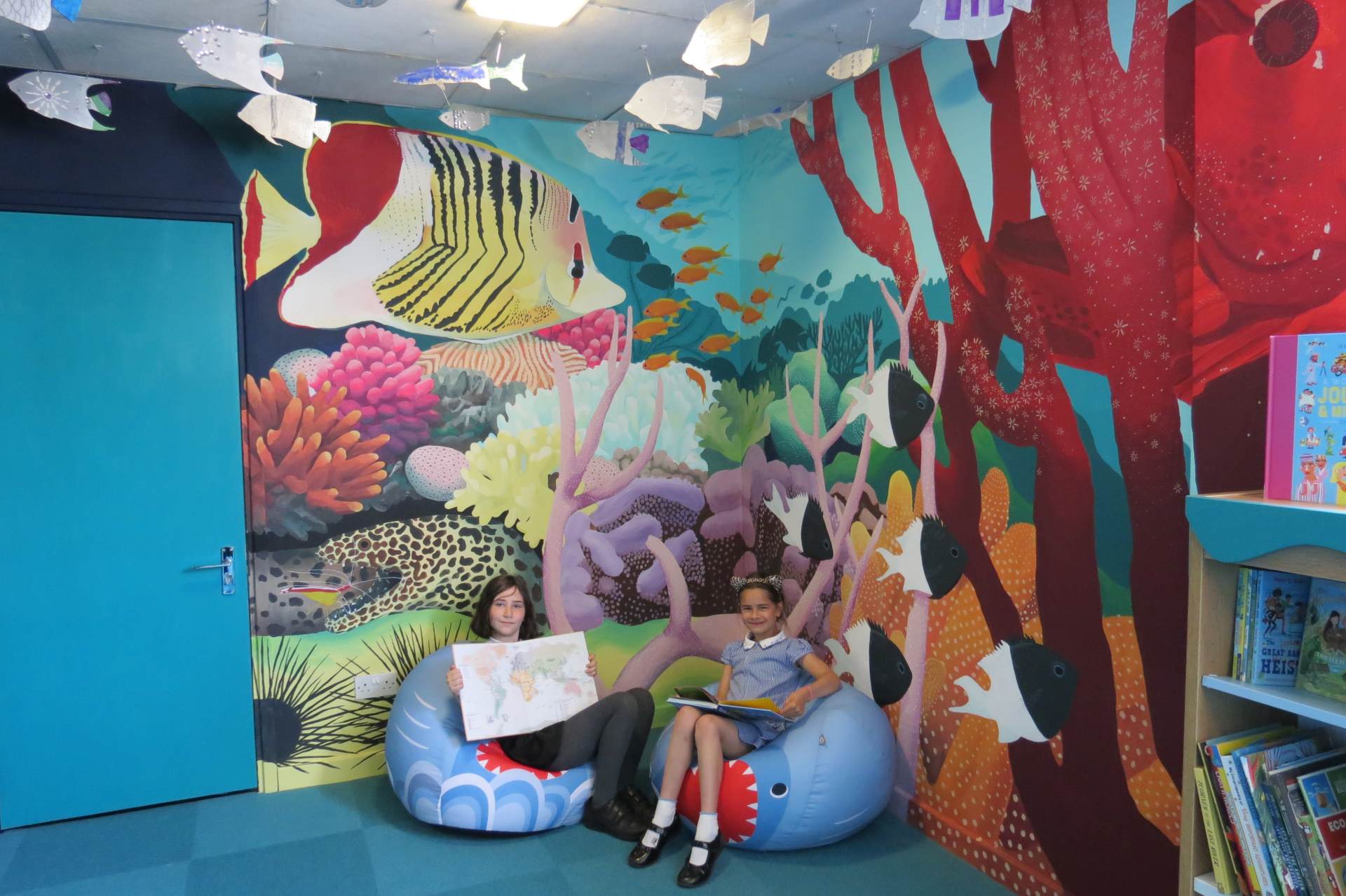 .......and the video
/i/video/GMT20220628-123304_Recording_640x360__4_.mp4
In the morning before the library opening we had an assembly with the the author M.P. Robertson who has written books including 'The Egg', 'The Great Dragon Rescue', 'Big Brave Brian', 'The Sandcastle' and 'The Dragon Snatcher'. We then had some fantastic workshops and learnt how to draw dragons...
.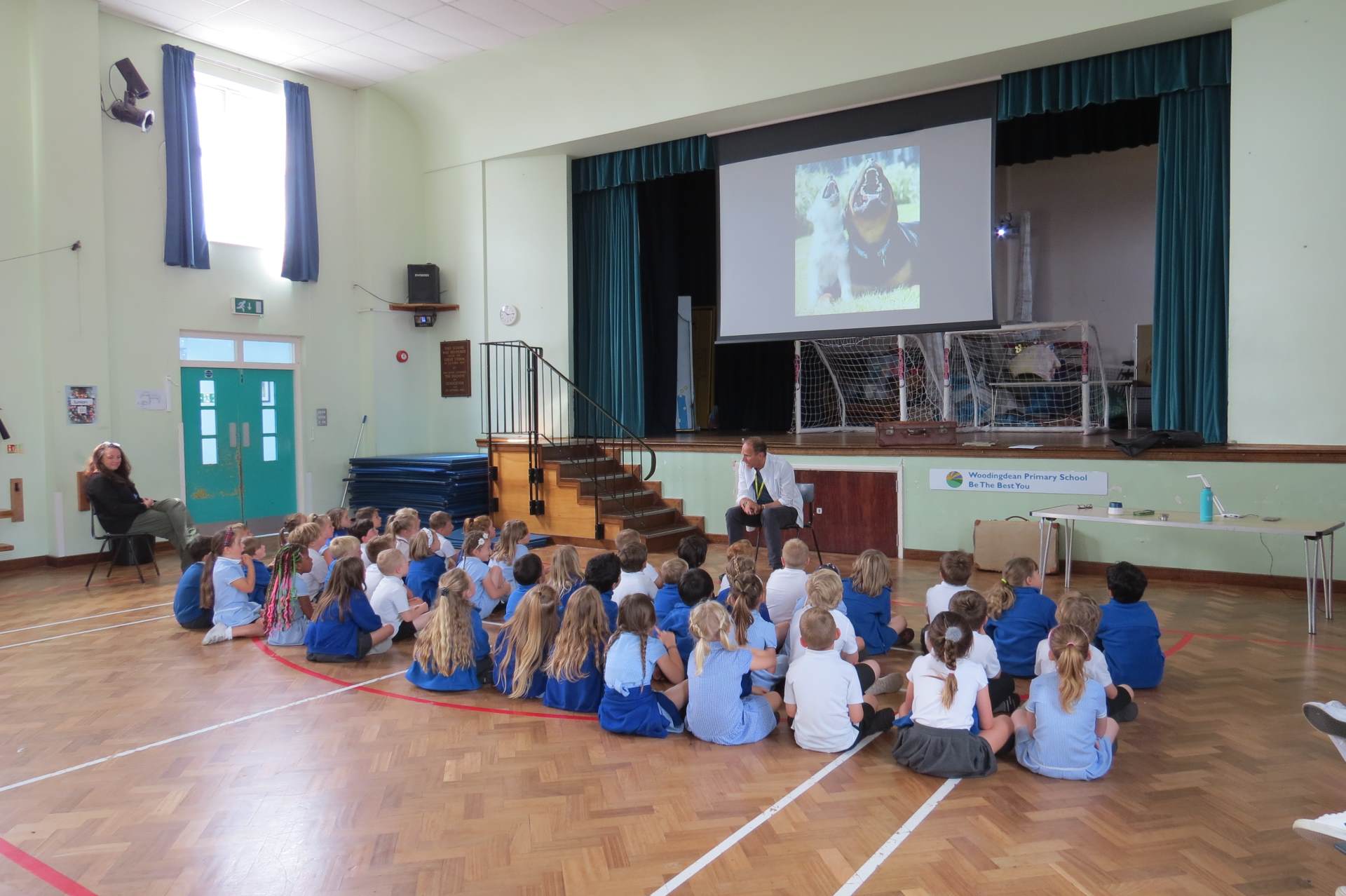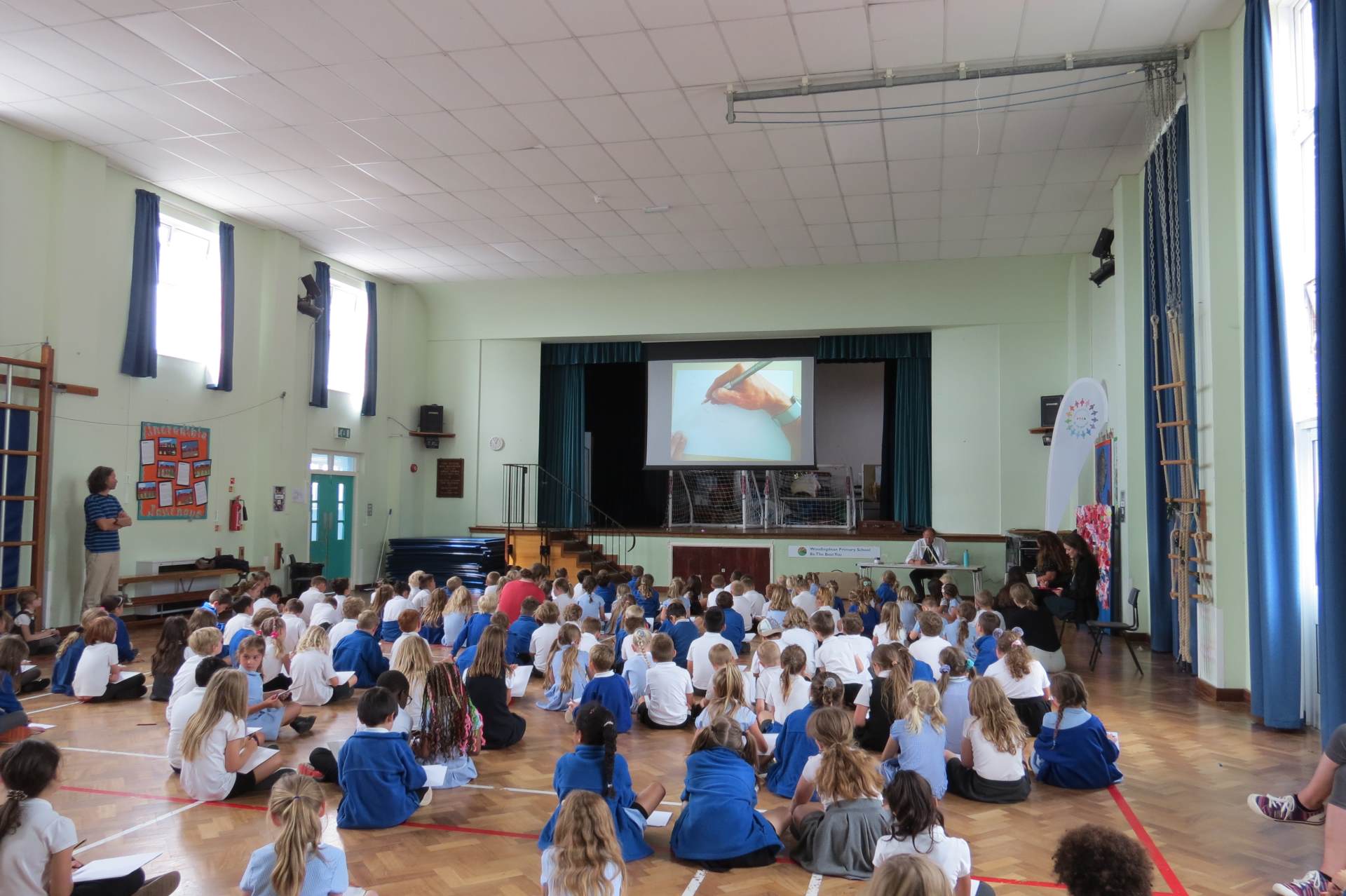 .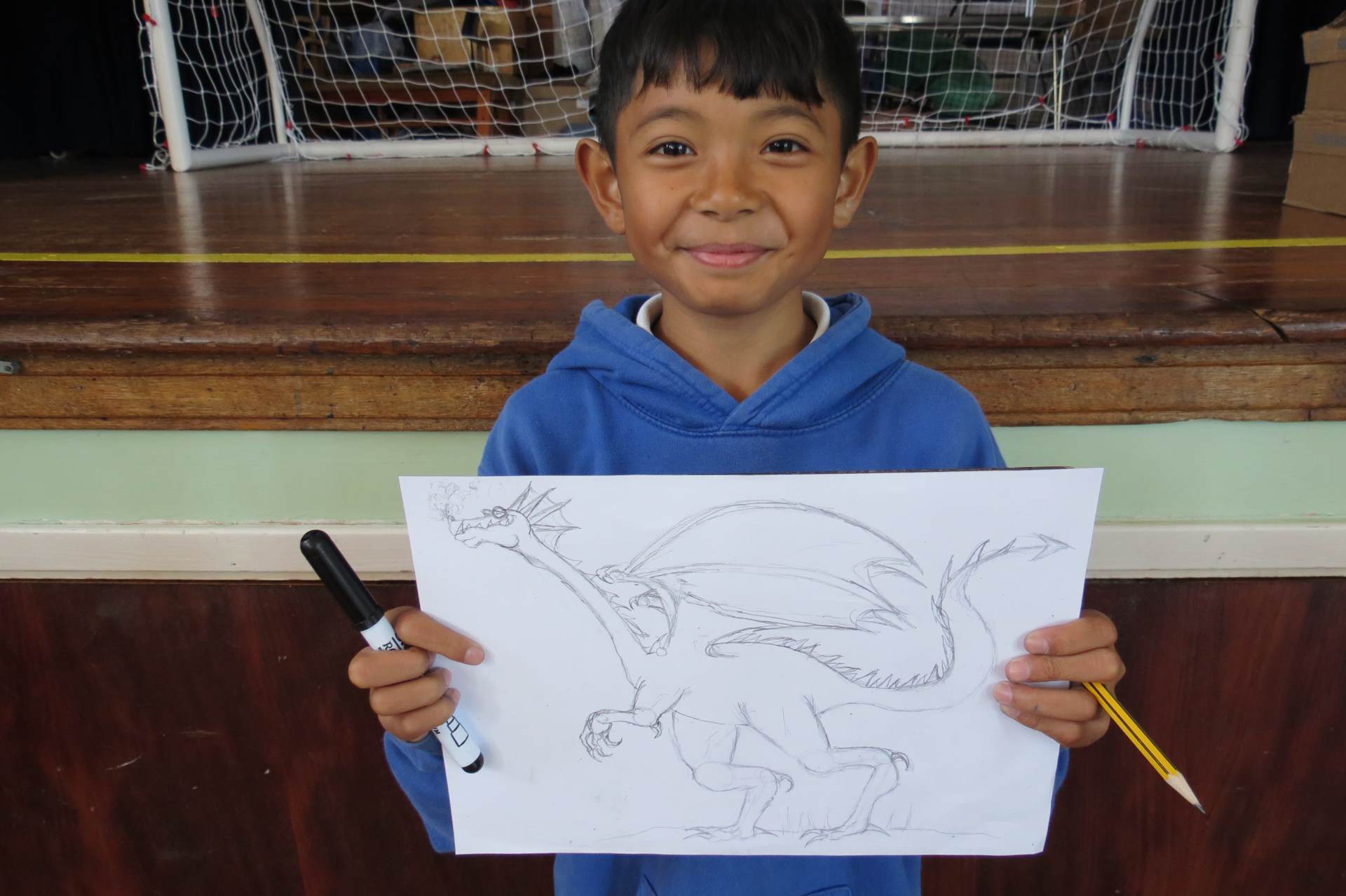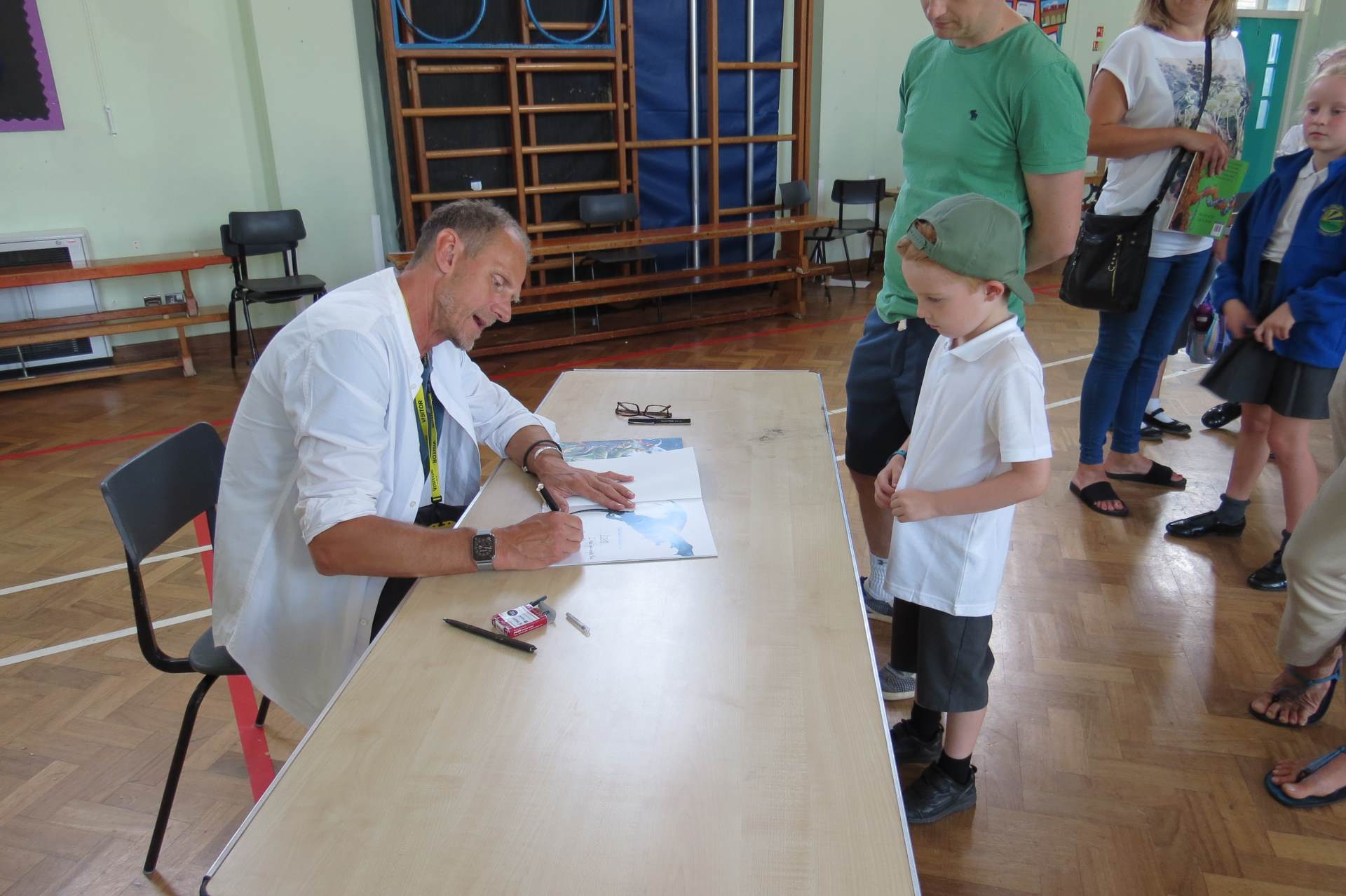 PUPIL VOICE NOVEMBER 2022- WHAT WE THINK OF OUR NEW LIBRARY...
" I just enjoy reading books so going to the library is one of the best bits of the week."
" It's a nice place to read because there's little cosy corners to sit in."
"I love reading and I like our library because there are so many books to choose from and you get to sit on the bean bags and sometimes the big pink chair!"
"It feels so calm and nice. It feels like an ocean ! "
" I like the music as it's VERY calming and relaxing and you get to read books with your friends."
"Visiting the library is like going on an adventure to find out things you don't know."
"I get to look at lots of books and I can bring one back to look at in the classroom."